17 Dec In
Events
CIAA Tournament Weekend 2018
The 2018 CIAA tournament week is back in Charlotte from February 27-March 3rd, and with it a host of day parties and night events that promise to be a good time all week through. Several of the events in the city feature high-profile celebrity parties,  and it's not unusual for a celeb sighting in the best VIP sections.
Tourney weekend is nationally famous as the party weekend to be at and people pour in from all over the country to party with the who's who of urban nightlife. At its peak, the CIAA tournament week saw over 100,000 arriving to enjoy a phenomenal college basketball tournament and pack the best clubs in Charlotte, along with several celebrities! 2017 brought high-profile guests like 2 Chainz, 21 Savage, Cardi B, DMX, Gucci Mane, Trey Songz and Yo Gotti into the city, and we're expecting an even hotter lineup this year.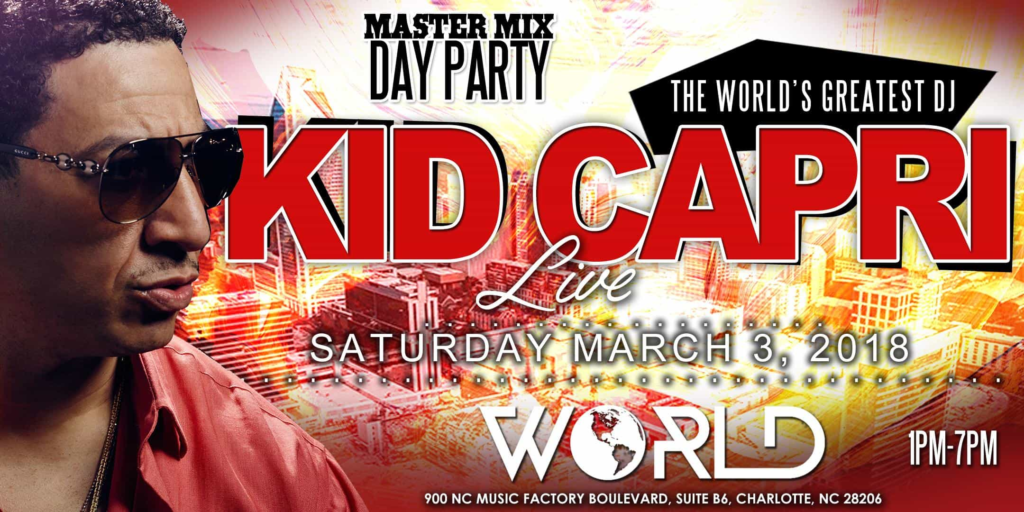 Hotels and events are booking up fast, so grab them now while they're still available. Make sure you don't miss the #1 day party of the year, Kid Capri  The Master Mix Day Party at World on March 3, 2018. Doors open at 1PM and this event has the best VIP sections in the city and is a guaranteed sellout.. Book your tickets online at www.charlotteparties.com or snag a VIP table and bottle service by calling 980.226.8214 or emailing [email protected].
---